Finding, hiring and retaining personnel for the Supply Chain odyssey

Daniel Oertli
There are tales aplenty of adventurers setting sails and braving unchartered waters to discover new territories. And Supply Chain management is quite comparable, again and again perceived like an odyssey where unknowns and wonders are plentiful.
Supply Chain management has to navigate through labyrinths made of logistics, distribution, warehousing, inventory, planning, locations, markets, regulation, taxes. It has one and only goal reaching the shores called serving customer, while optimizing both cost to operate and cash holding.
The captain of Supply Chain management requires to spot the fitting crew to board the ship and to run it expertly. They should feature :
Knowledge and expertise, that is understanding of supply chain management principles, good practices, industry trends, relevant tools.
Analytical and problem solving skills to navigate through complex data and patterns, while enabling efficient decision making.
Communication and collaboration to interact with all stakeholders across functions, internal and external, up- and downstreams, that is all along the supply chain.
While willingness to learn and grow, also showing adaptability and cultural fit, would be sought after, non-conventional crew members can bring positive, constructive, creative and innovative disruption and a fresh perspective.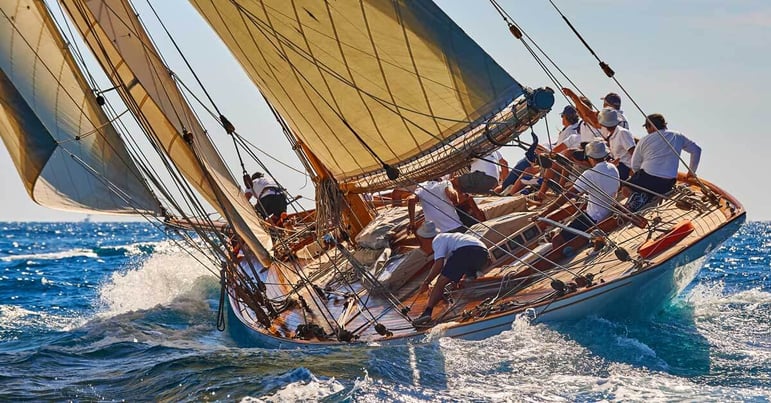 Having set the prerequisite, the Supply Chain management captain may face challenges hiring and retaining crew :
Talent shortage and competition for talent, particularly in specialized role, where qualified personnel becomes scarce as supply chains evolve into more complex and global organizations.
Evolving skillset as requirements change through advancement in technology, automation and digitalization.
Blurred industry visibility from supply chain being historically a less visible and less understood field as compared to other business areas.
When ship is rerouted or port of call is testing, and before seas get rough, having interim leadership or crew alongside can play a crucial role to ensure business continuity and sustainability. They would fill a gap or a need for expertise, during transition or crisis, as well as project implementation. They take the form of having a Swiss army knife alongside, while displaying :
Leadership and operational continuity to help maintain stability.
Specialized expertise and knowledge transfer to address challenges and new strategies.
Change management for reengineering, technology implementation, even merger and acquisition; objective perspective from fresh insight and free of internal biases.
Flexibility and speed as dedicated to assignment, thus cost effectiveness.
In this supply chain journey in the quest for unchartered territories, the essence of successful people management is a blend of experience, wisdom and an ability to rejoice, as well as adapting to inevitable storms and the ever-changing tides.