The Fresh Connection: A Serious Game to revolutionize your Supply Chain
Tim Foetisch
Do other functions in your organization struggle to understand what Supply Chain is and what it can bring?
Would you benefit from having your colleagues better identify the interdependencies of a Supply Chain?
The Fresh Connection is what you are looking for!
The Fresh Connection is a serious game that promises to be a game-changer for your supply chain. In today's rapidly evolving business landscape, where efficiency and agility are vital, "Supply Chainers" are at the cross-road of many pieces of company information. As such, it is paramount to have your team and colleagues understand how their decisions impact the Supply.
In this blog post, we will unveil the power of "The Fresh Connection," developed by Inchainge, and how this interactive gem can transform your supply chain strategies. So buckle up and embark on an exciting journey to optimize your supply chain success!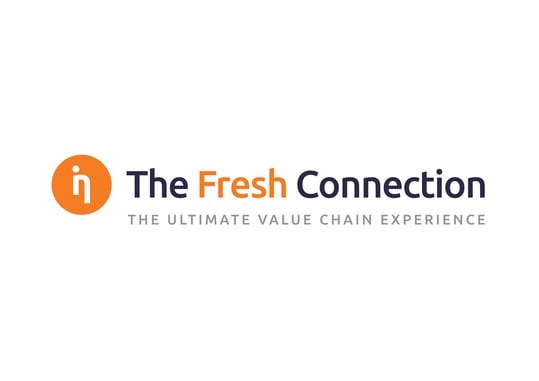 A Game Like No Other
The Fresh Connection is not your typical board game or online entertainment. It is a serious game designed specifically for professionals. In this immersive simulation, you get to assume critical roles, such as Sales, Purchasing, Supply Chain, and Operations, within a company facing a failing supply chain. Your mission is to collaborate with team members, analyze data, and make strategic decisions to transform the company's performance. With each decision having real-time consequences, you'll experience first-hand the impact of your choices on the entire supply chain.
Empower Your Supply Chain Expertise
"The Fresh Connection" empowers Supply Chain Managers and Directors with invaluable hands-on learning experiences. Say goodbye to traditional training methods and embrace a dynamic environment that encourages strategic thinking and fosters collaborative problem-solving. By navigating through complex supply chain scenarios, all participants will be equipped with the tools to tackle real-world challenges with confidence and ingenuity. This offers groundbreaking Supply Chain training for your team and across functions.
Inchainge Partnership - A Proven Track Record
For several years, "The Fresh Connection" has been a flagship product of Inchainge, a renowned provider of cutting-edge supply chain simulations. The success of this partnership is evident in the game's continuous evolution, aligning it with the latest industry trends and challenges. Inchainge's dedication to empowering supply chain professionals has made them a trusted name in the field, setting new standards for learning and development. At Supply Chain Operations, we are proud partners and have always been thrilled by the quality and the outcomes of the business games we ran with our customers.
Why love "The Fresh Connection"?
Engaging and Immersive

Step into the shoes of supply chain professionals and experience real-world scenarios, igniting your passion for problem-solving and critical decision-making.

Team Collaboration

"The Fresh Connection" encourages teamwork and cross-functional collaboration, allowing you to understand the implications of each department's decisions on the supply chain as a whole.

Risk-Free Learning

Experiment with different strategies in the game without the fear of real-world consequences, gaining valuable insights into risk management and mitigation.

Performance

Tracking and Improvement: The game provides performance metrics, allowing you to assess the participants' strengths and areas for improvement, ultimately leading to enhanced supply chain efficiency.

Competitive Edge

Master the art of dynamic supply chain management and gain a competitive edge in the market, propelling your organization to new heights of success.

Conclusion
In a world where supply chain management is the key to survival and growth, "The Fresh Connection" is your secret weapon to navigate challenges with confidence and precision. Through this serious game, provided by the trusted partner Inchainge, you can transform your organization's supply chain landscape. Embrace the power of interactive learning, collaboration, and strategic thinking to create a resilient and efficient supply chain that propels your organization to unprecedented success. Empower your organization with a unique change management tool and an effective Supply Chain training experience.
So, what are you waiting for? Take the leap into the world of "The Fresh Connection" and elevate your supply chain expertise to new heights!