An easy to implement and insightful planning tool for Supply Chainers?

María Luz Monterrubio
A smart solution prior to investing in an expensive & complex ERP system!
Discover our an all-in-one solution with simulation capabilities
Within the pharmaceutical and biotech supply chain, many small to medium start-up companies struggle to design and implement a planning, scenario building and inventory monitoring tool. Based on the Demand data and the Supply configuration and constraints, the planning engine computes Finished Product, Drug Product and Drug Substance requirements. The engine allows what-if scenario analysis evaluating changes in the Demand or the Supply patterns or in the value chain operational parameters.
Introduction
Supply Chain practitioners in small to medium start-up companies in the biopharmaceutical sector face a number of specific challenges; a small but dynamic demand base, outsourced supply networks, frequent changes to launch programmes. Effective planning decisions are hampered by the lack of visibility over the supply network inventories and access to intuitive planning support tools. This White Paper describes how a pragmatic planning engine, making use of existing demand and supply information, can address the growth ambitions of start-ups and provide valuable support during the critical product launch phases.
Demand-Driven forecasting and quantitative forecasting methods have been known and used for decades. The main objective is always to bring together all elements required to support demand forecasting from a fact-based perspective. Demand forecasting includes commercial products as well as clinical material and/or Early Access Program (EAP) quantities. Once demand data are consolidated and reorganised in an appropriate format and granularity, and upon completion of the supply chain network definition and parametrization, the engine computes the Finished Product (FP) requirements, the Drug Product (DP) requirements, the Drug Substance (DS) requirements and also any critical starting materials which may be needed at any level of the manufacturing process.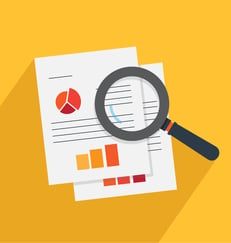 The Demand and Supply Engine enables the company to simulate as many scenarios as required (base line, optimistic, pessimistic, …) and project inventory levels and coverages accordingly. Volume figures, as well as financial numbers, can be easily extracted and sent to internal or external functions to help them build their own sets of data.
A Monte Carlo risk assessment can be integrated into the planning engine in order to evaluate the robustness of the results.
The planning solution is particularly relevant for a company which does not have yet an ERP system (Enterprise Resource Planning) and is moving from a development stage to a commercial stage. Between 18 and 12 months prior to the first commercial product launch, inventory build-up needs to take place to secure product availability, taking into account all the manufacturing constraints as well as all the various lead-times (manufacturing, release, distribution, incoming, transportation, etc.).
The management of remaining shelf-life at any product stage and along the end-to-end supply chain has always been difficult to manage and to anticipate. With the supply planning tool, the company can model shelf-life requirements and constraints, simulate inventory levels and show predictive obsolescence resulting from shelf-life limitations.
Typically, implementable in a month timeframe, depending on the availability of reliable data, it normally takes several iterations to reach a level of maturity which reflects as close as possible the company supply chain specificities and includes all the parameters which influence the planning cycles.
Supply planning including capacity planning
Supply Planning is all about determining how to best fulfil the requirements created from the demand plan. The objective is to balance supply and demand in a manner that achieves the financial and service objectives of the enterprise. And it is also about capacity planning and constraints requirements planning.
The supply engine will calculate supply plans for all product stages (FP, DP, DS or API) each time the demand forecast is updated or each time there is a change in the upstream manufacturing structure and constraints. The result will be shown in a graphical way highlighting the various values that are normally displayed in the production plan.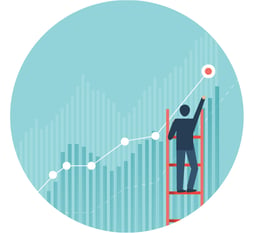 The strength of the tool is to include and link all strategic components in one single computation also allowing to get visibility on the capacity (at suite level) to optimize workload and throughput.
At any time within the planning process, the users can interact with the engine and develop scenarios based on alternative sets of assumptions. Each scenario can be saved for comparison purposes.
The simulation features
One of the main purposes of the tool is to perform simulations across the supply chain. The objectives of such a simulation capability are:
To organise the timely manufacture of enough inventory in anticipation of the launch of a product in a given geography.
To decide on production activities: When? What? Why? and adapt in case of changes.
To draw and play "what if scenarios" to stress-test the plan and confirm robustness in case of upside potential or downside risks.
To evaluate the risks associated with production and/or supply uncertainty
To communicate the production plan across manufacturing and distribution partners.
To minimize risk of inventory obsolescence in case of demand changes.
To simulate shelf-life requirements of the various product stages (DS, API, DP, FP) across the entire value chain.
The real power of the feature lies in its flexibility to simulate any adverse event which can potentially hit the value chain and to understand the operational and financial impacts
Summary
Start-ups planning to launch a new bio-pharmaceutical product will need to perform advance production planning to anticipate manufacturing activities which secure product availability at any time. A tool quickly implemented, customized to fit the company specific situation, easily adaptable to the changes inherent in the launch phase and allowing risk assessment is a "must have" during this very critical period
Supply planning solution: all in one with simulation capabilities
A smart tool prior to investing in an expensive & complex ERP system
Continue to discover the Demand and Supply Engine tool and listen to our podcast: https://smartlink.ausha.co/supply-chain-operations-the-podcast/1-demand-and-supply-engine
Do you want to know more about our Healthcare Supply Chain consulting services?
Are your from the Luxury Industry? Here are our Supply Chain consulting services
Or simply set up a meeting with our team to know more about the Demand & Supply Engine: